Muutamia huomioita kahdeksalta kuukaudelta:
Kun olin pesällä ja hoitoasu päällä, ihmiset katsoivat toimiani ujostelematta. Monesti he jopa kysyvät jotain? Esimerkiksi että mitä mehiläisille kuuluu tai tuleeko paljon hunajaa? Puhuimme usein puistosta tai säästä. Juttuttajilla saattoi olla muita suhteita mehiläishoitajien kanssa tai kokemuksia tarhamehiläisistä omasta takaa. Useimpien harrastus oli loppunut Varroa-punkin saavuttua Suomeen 80-luvulla.
Eräs mieleen jäänyt kohtaaminen tapahtui Rudolfin leikkipuistossa. Sovimme tekstarilla hujanajatreffit ostajan kanssa. Hän oli kotoisin Bashkiriasta Etelä-Uralilta, jossa hunajalla on erityinen merkitys. Neuvostoaikaan hunaja oli vientituote, mutta Baskirialla oli erityisvapaus myydä hunajaa kotimaassa, joka teki siitä suorastaan kansallista hunajaa.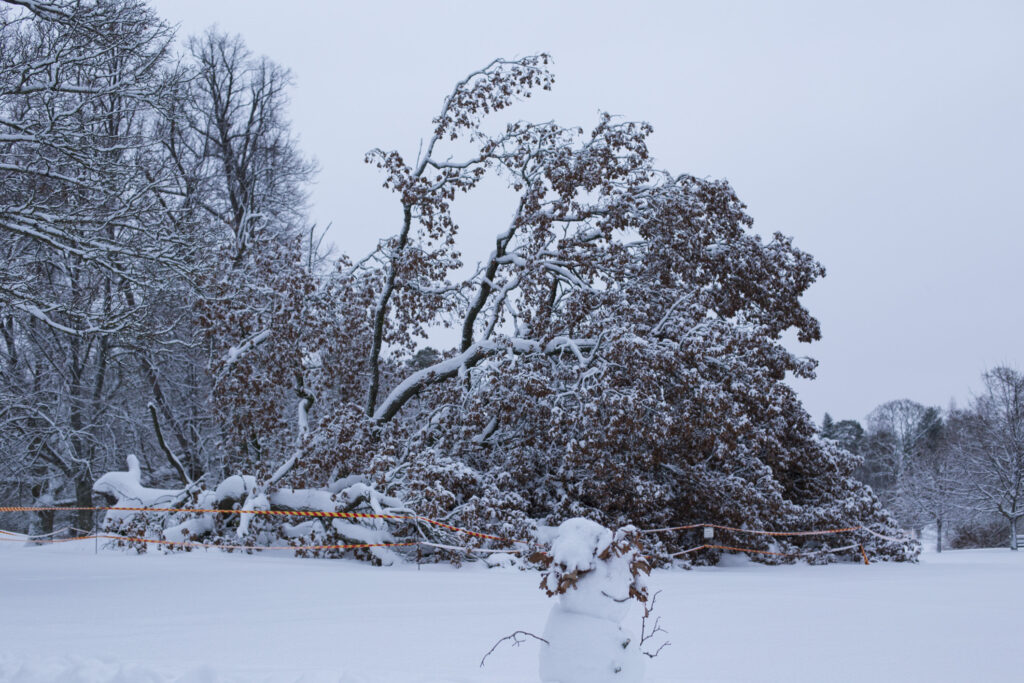 Kävin puistossa joka viikko. Katsoin enää harvoin maisemaa. Useimmiten kiinnitin huomioni siihen oliko kuivaa vai kosteaa, mikä kukoisti ja mikä oli lakastumassa. Mikä jäi jalkoihin ja mikä valtasi tilaa. Opin rauhoittumaan pesällä kesän mittaan ja yritin punnita sitä käsituntumalla. Pesätöihin kuului pesän kuunteleminen ja haisteleminen, mutta en voi vielä sanoa osaavani tulkita näitä signaaleja.
Olen lukenut kaikenlaista mehiläisiin liittyvää ja vuoden kiinnostavimmat kirjat olivat Karl von Frischin Mehiläisen elämästä vuodelta 1968 ja Lotte Möllerin 2019 ilmestynyt Bin och människor.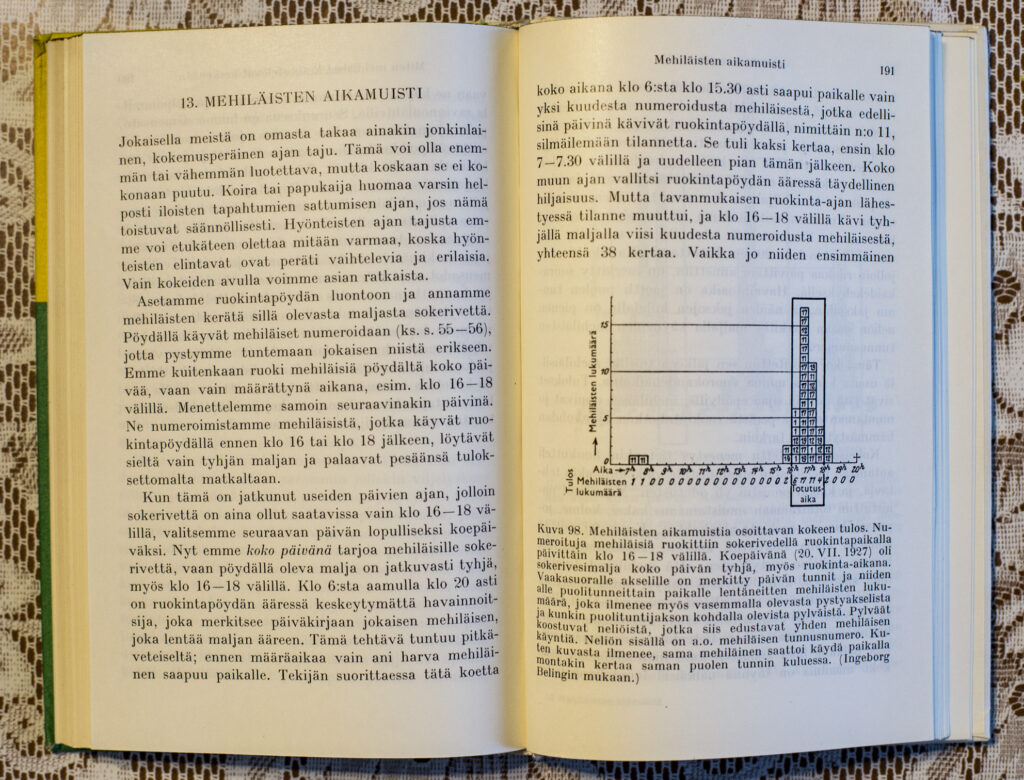 Ja tietysti seurannut muutakin aiheeseen liittyvää keskustelua. Mielenkiintoisinta on ollut lukea siitä millaista on hyvä mehiläistenhoito ja mitä sillä tavoitellaan. Itse ajattelen ettei tarhamehiläisiä kannata pitää ellei ole kiinnostunut myös niiden tekemästä hunajasta tai riippuvainen niiden pölytyspalvelusta. Kyse on lopulta myös muiden mehiläislajien elintilasta. Toisaalta ajattelen, että pienimuotoinen eläintenpito ja ruoan kasvatus harrastus pitää ajatukset elämän ja kuoleman kysymyksissä, sekä kiinni nykyhetkessä ja vuodenajoissa. Vuotta kannatteli tunne, että aika lasten, mehiläisten ja kasvimaan parissa, ei ole hukkaan heitetty.
David kirjoittaa blogissaan (theapiarist.org) minusta hyvin:
If you want to keep bees because …
you like honey – you'd be better off in every regard (time, money, health) just buying it. Not from the supermarket. Buy directly from a local beekeeper – it will be better honey.
you want to improve pollination and help the environment – you'd be better off making homes for solitary bees, as they're more efficient pollinators.
you've been told that "bees are threatened" – do some more homework on hive numbers and why they're threatened … then, and only then, get some training and some bees.
Beekeeping, done well, is a fabulous example of working with nature and the environment. It's a fascinating hobby 1. Every year brings new experiences and things to learn.
However, as a beekeeper you're working with the environment and influencing the environment. Done badly, beekeeping can be detrimental, to your own bees, your neighbour's bees and to the environment.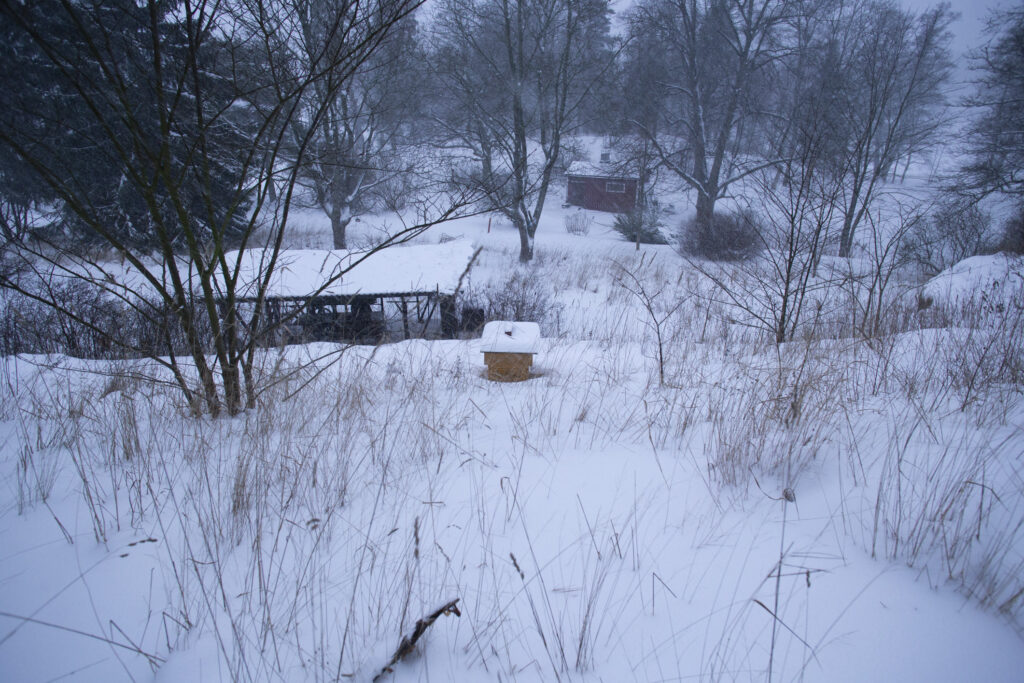 Ensimmäinen kesä ja syksy olivat vapaita tavoitteista ja ideoinnista. Opiskelin ja uppouduin. Tärkeintä oli olla puistossa, seurata pesien kehittymistä ja katsoa mitä tapahtuu. Sekä tunnustella ketä taideprojektimme kiinnostaa, mitä kehkeytyy? Mistä innostun ja mistä lannistun? Ajan kuluessa isoksi kysymykseksi nousi kysymys mittakaavasta. Esimerkiksi kuinka monta kiloa hunajaa elättää yhden perheen, ja kuinka monessa kukassa mehiläisten tulee vierailla sitä varten? Tähän ei tietenkään ole yhtä vastaustausta, sillä vuodet ovat vaihtelevia ja kustannukset samoin. Lauri Ruottisen Mehiläishoitoa käytännössä osa 2 (SML, 2014) antaa pesien määrän ja hunajan kilohinnan laskemiseen kaavoja luvussa: Hunajan tuotannon kannattavuus. Nämä kysymykset kiinnostavat minua, sillä nykyisen kaltainen tehokkuuden vaatimus alkutuotannossa (eli esimerkiksi mehiläistarhauksessa) voi poistua vasta kun pienimuotoisempi tuotanto on taloudellisesti kannattavaa – tai tehotuotanto kannattamatonta. Mehiläisten seuran hyvin pienimuotoisen hunajantuotannon tuottoa ei kuitenkaan tosiasiassa lasketa vain rahassa. Seuran hunaja on monenlaisen vaihdannan väline. Purkillisen hunajaa voi vaihtaa mm. aikaan, keskusteluun, apuun tai rahaan.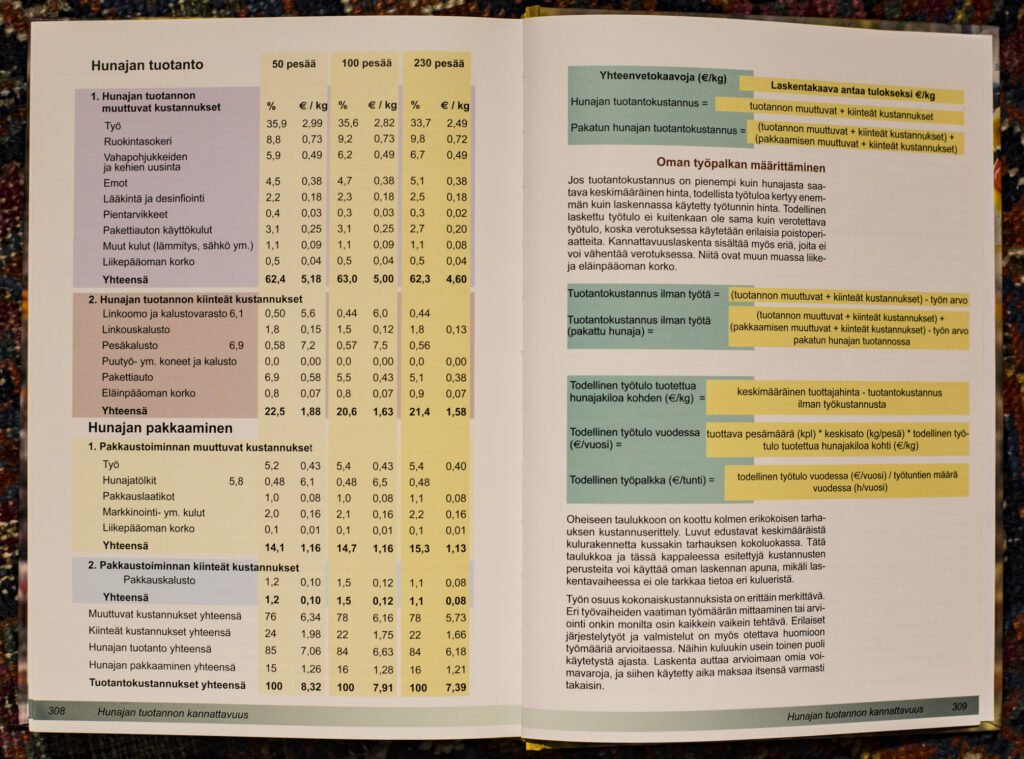 Footnotes (from David)
It's a backbreaking and economically-borderline business. This site [David's The Apiarist Blog] is firmly focussed on hobby beekeepers with 1-20 colonies (though preferably at least two).