Welcome to the first grassroots market of Bee Company at the Tullisaari park First of May from 12:00 to 15:00.
We sell homemade mead, vegan doughnuts and straw bales.
You'll find us close to the parking area in the plot number 45.
Come as you are, bring a face mask and cash. We also accept Mobilepay.
We serve one family or kin group at a time. The doughnuts will be packed uniquely.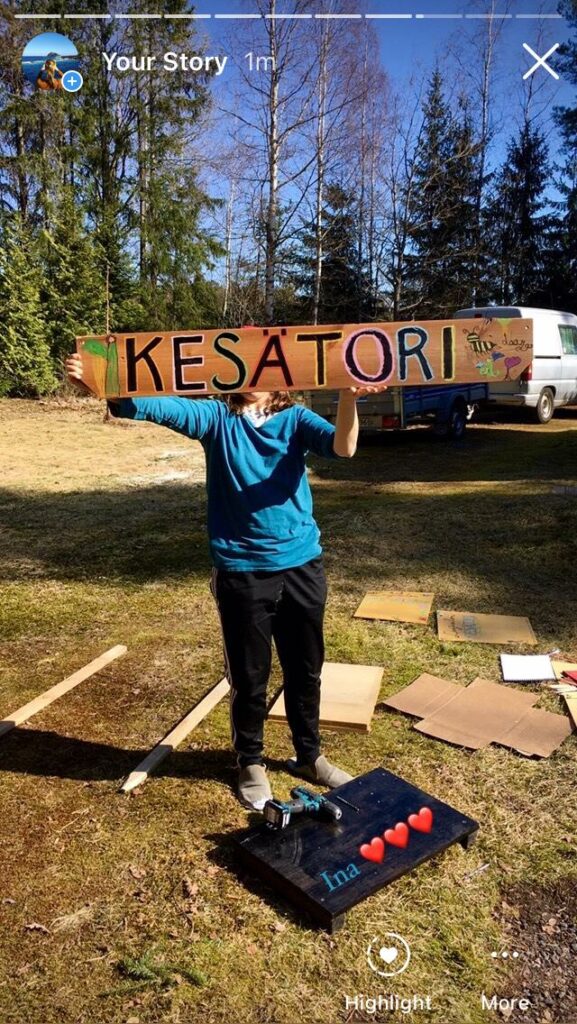 Bee Company also collaborates with family members, friends and relatives. Enthusiasm, presence and help that is found close by is appreciated and not taken for granted. These signs were made in a workshop with Ina's children.
This project started from Aino Aksenja's and Ina's wish to create some local, communal fun(damental important action) as part of Bee Company.
#mehiläistenseura
#beecompany
#tullisaari
#skr2021